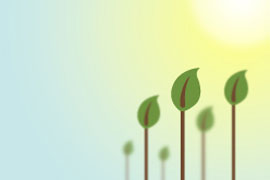 Presque Isle
230 Stonegate Dr., Erie, PA 16505
13 miles of beaches, roads, paths, woods, sporting activities, most beautiful sunsets in America.
Presque Isle State Park is a 3,200-acre sandy peninsula that arches into Lake Erie. As Pennsylvania's only "seashore," Presque Isle offers its visitors a beautiful coastline and many recreational activities, including swimming, boating, fishing, hiking, bicycling and in-line skating. A National Natural Landmark, Presque Isle is a favorite spot for migrating birds. Because of the many unique habitats, Presque Isle contains a greater number of the state's endangered, threatened and rare species than any other area of comparable size in Pennsylvania.
The gateway to Presque Isle is the new Tom Ridge Environmental Center (TREC). An educational center at heart, TREC is dedicated to teaching visitors about Presque Isle and the many different forms of life that inhabit this unique peninsula. TREC also serves as a center for research, contributing to conservation efforts and promoting environmental awareness, helping to preserve the unparalleled beauty of Presque Isle. There is free admission to the interactive exhibits and the 75-foot observation tower.
Phone Number:
(814) 833-3293
Website:
http://www.dcnr.state.pa.us/stateparks/findapark/presqueisle/index.htm
Features:
Camping
Wildlife
Hiking
Bicycling
Swimming
Birding
Fishing
Educational Activities